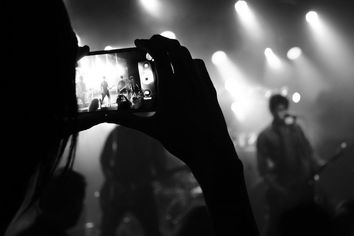 The guitar courses on Udemy provide a quality, and not to mention affordable, solution for anyone whose either looking for online guitar tuition, wants to learn at their own pace, can't get a teacher in their area, or wants to learn something specific. The Udemy platform provides a multimedia learning environment where with any course you have full access for life on any device, learning material in the form of PDFs, backing tracks, and HD video, plus the ability to contact the creator of the course should you get stuck. If you like the sound of that, you can skip ahead and go straight to the guitar courses here, or check out the following nine courses which we think (we've tried them all) will really take your playing to the next level.
1. Guitar Super System – Level 3
A few years ago, course creator Tyler Larson approached us with the first level of Guitar Super System to try out and review, and we really liked it (read the review
here
). The course is based on the 8 semesters of Berklee's guitar curriculum, so you get all the information without (the extremely high cost of) actually going there. If you're thinking about going to any form of music college, I'd recommend taking this course, or if you just want to become a versatile player, it'll do that for you too. Tyler invests a great deal of time and effort in the visual presentation of his guitar courses, as well as providing top-notch materials in the form of PDFs and backing tracks.
Guitar Super System Level 3
, as you'd expect, builds on
Level 2
and corresponds to the third semester at Berklee College of Music. In Level 3, Tyler has upped the production quality to the max and goes deep into the harmonic minor scale, expands on the triads learned in Levels 1 and 2, there's a great section on chords which leads nicely into arpeggios and a look at tactics for improvisation.Learn more about Guitar Super System Level 3 and
watch the FREE preview
videos
here
, or if you haven't already, check out
Level 1
and
Level 2
on Udemy.
2. Complete Guitar System – Beginner to Advanced
If you're not sure where you need to improve your playing, or in which direction to go, this is a great course as it covers absolutely everything. It's also the longest-running best seller on Udemy with almost 50,000 students enrolled, and it's easy to see why. Instructor Erich Andreas breaks his syllabus down into beginner, intermediate and advanced, so it's quite possible to jump into the course where you feel your skill level is at right now. What we love about this course is the balance between technique and theory and the constant sense of progression through well-explained resources.
Check out the course syllabus and watch the FREE preview videos here.
3. StichMethod Blues Master Class Part 1
If you regularly look for blues guitar lessons on YouTube, you may have come across Ian Stich's videos which are a godsend for anyone wanting to understand, learn and incorporate blues guitar concepts into their playing. Ian is simply a great teacher, and in my book a great teacher is someone who can explain things in such a way as to make the learning process enjoyable and even addictive. Ian achieves this and more, so if you want to learn blues guitar this year, this is the course for you. You can also get your hands on
Part 2
of the course
here
.
Learn more about the course and watch the FREE preview videos here.
4. Ultimate Beginner Guitar Masterclass
I have to admit I cringe a little when I course titles like this one, but here's a course that actually lives up to its name. Instructor Henry Olsen provides something that his hard to transmit through an online course, and which is especially critical in the early stages of learning guitar: a course that is engaging enough, gives you a sense of progressing, and encourages you not to put the guitar down and give up; not to mention the excellent material and delivery. If your goal is to learn guitar this year, this is a great place to start. Check out the full syllabus and watch the FREE preview videos here.
5. Modern Rock Guitar Techniques
This is another of Tyler Larson's courses (see Guitar Super System above), and focuses on modern rock techniques such as alternate picking, sweep picking, tapping, legato, harmonics, whammy effects, and more. If you like Tyler's teaching style, you'll enjoy this course which shows you how to incorporate the above techniques into your own playing so that you can come up with your own riffs and ramp up your solos into the bargain. Check out the FREE preview videos here.
6. Learn Guitar: Zero to Fingerpicking in 30 Days
Again, I'm not a fan of the course title but looking beyond the salesy name it's actually one of the most well-structured courses on fingerpicking I've tried. I'm not a fingerpicker myself, but when I do it's more along the lines of Jeff Beck, yet this course had me learning the more orthodox way to go about fingerpicking. Instructor Patrick O'Malley breaks down the component parts, then applies them to real playing examples which you can in turn apply to your own playing. All in all, a great course on fingerpicking for anyone who wants to either start from scratch, or clean up their messy/unorthodox picking technique. Check out the FREE preview lessons here.
7. Introduction to Gypsy Jazz Guitar
It's a new year, so why not learn a completely new guitar style? This year, I want to take on Gypsy Jazz guitar, which is a whole other world of guitar playing that in fact teaches you skills you can apply to pretty much any other style of playing. As instructor Alex Simon points out, gypsy jazz guitar is a demanding skill set to learn, but one of the most rewarding to be able to play. This excellent course provides a comprehensive introduction to the discipline and will teach you rhythm, chord, timing and soloing aspects of gypsy jazz, as well as learning a couple of classic tunes alongside a very passionate teacher. Check out the full syllabus and FREE preview lessons here.
If gypsy jazz is not your thing, you could also take a Udemy course in Country Guitar Fundamentals, Classical Guitar, Chicken Pickin', or even a FREE Jazz course.
8. How to Make Money with a Cover Band
If you're playing in a covers band, and want to make a career out of it (believe me – you can), then this is a great course to take. You may wonder why you'd need to take a course in this kind of thing but to make money at this, you've got to know what you're doing, what the pitfalls are, and how you can turn your covers band into a finely polished act that will provide a service people a willing to pay top dollar for. Instructor Michael Palmisano has a ton of other great courses on Udemy, and here he teams up with Maynard Edwards to give you all the info you need to run a successful covers band, have fun AND make enough to feed a family! Check out the FREE preview videos here.
9. Songwriting and Music Production in GarageBand – A Total Guide
If you're looking to get into music production, songwriting, or creating tracks this year, GarageBand is a great piece of software to start out with. This course requires NO previous experience with GarageBand and will show you step-by-step how to create songs and tracks, as well as building your home studio around it. We loved this course for its ease of use and the hands-on approach that'll have you getting results from day one. Check out the FREE preview lessons here.
If you haven't taken a course on Udemy before, they're well-worth trying out, plus if you don't like it they have a 30-day money back guarantee.