Book 1 – The blues is one of the most accessible and gratifying forms of music to learn on the guitar at any level. Beginners get a huge kick out of playing their first solo using the minor pentatonic scale, while intermediate players want to take their blues soloing to the next level by studying chords, arpeggios, or scales, as well as key theory concepts.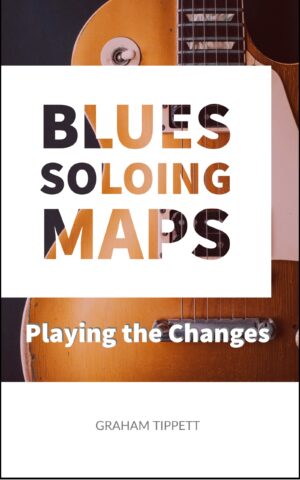 The purpose of this book then is to give you an intermediate road map to solo over blues changes that outlines those changes instead of just blowing over them with a single scale.
The concept I'll show you in this book is incredibly simple to grasp; all you need do is practice it and watch your blues soloing improve in a matter of weeks. It's a solid concept that can be applied to every chord you solo over in order to craft a blues solo where you really play the changes.
This is probably the shortest book you'll ever read on blues soloing, but the information it carries is powerful and will take your blues playing to the next level.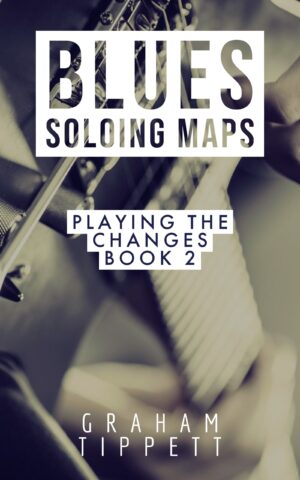 Book 2 – There's no doubt about it. What separates great blues soloing from mediocre noodling is the ability to play and outline the changes. Following on from Book 1, I'd like to show you three more methods for playing the changes in a blues, and once more, the concepts are simple to grasp but the results are powerful and above all musical. There's no rote learning of scales and arpeggios here, just solid concepts you can easily understand and incorporate into your playing in no time. The three methods here are suitable for beginners and intermediate players alike. Even advanced players would benefit from a new angle on blues improvisation using these concepts.
Other blues soloing books you might like: Simple Blues Soloing System