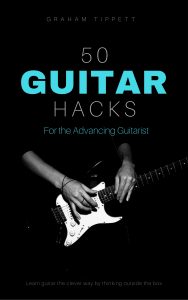 The Advancing Guitarist faces many challenges on the instrument, yet it is one of the most exciting periods in a player's development. This book features hacks, mini-lessons, insights, tricks and tips to push you past your new-found comfort zone and make real progress on the instrument.
You will reach many plateaus as you progress on guitar, and these are fantastic opportunities to do something different, and to learn something new while deepening the knowledge you've already acquired.
This book provides solutions to many of the issues faced by guitarists on the intermediate plateau, those stuck in a rut, or those simply wishing to break into advanced territory on the instrument. I hope to be a facilitator on this journey, and help you get to where you want to be with your guitar playing.